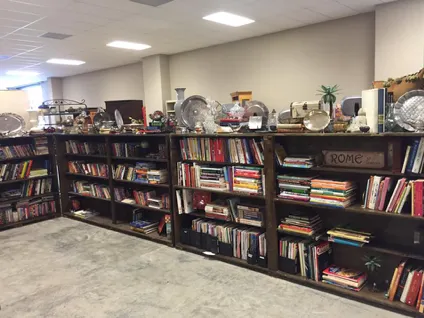 Need a pickup?
Our pickup service is available for people within 80 miles of our store that's located in Eclectic, AL. For questions or to schedule a pickup, call 334-857-2008.
Like us on Facebook so you'll be in the know about upcoming sales! 15% off purchase for all Military and Police with Valid ID
Volunteer
A helping hand at the Thrift Store is always welcome. If interested, please call (334) 857-2008 or email.