Visit Us  |  Lake Martin Campus
Camps & Retreats
Take some time to unwind and have fun!
While in the hospital, parents sometimes desire a quiet place to think, pray or simply take their mind off of things – even if just for a few minutes.  Whatever your needs, Children's Harbor strives to provide you and your family with ways to unwind and have fun.
For our illness camps, the Children's Harbor campus on Lake Martin in Alexander City offers many ways for patients and their families to come together and reconnect, often outdoors, in a safe environment for children with health challenges.
See Our Activities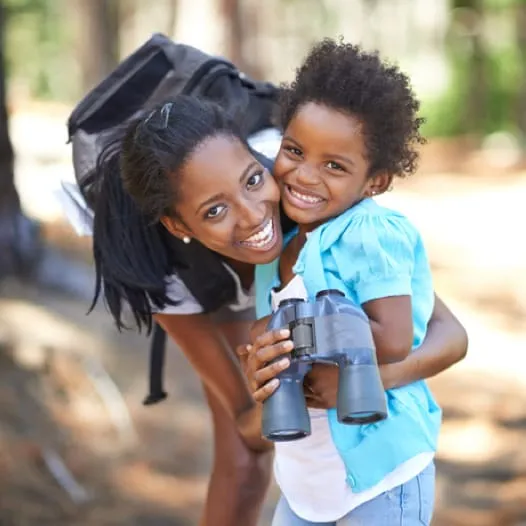 Lake Martin Activities
Keep your family active and entertained while enjoying the beautiful scenery of Lake Martin! Whether you're at Children's of Alabama or considering attending a camp or event on Lake Martin, Children's Harbor has lots of fun things to offer.
While available to all guests, certain activities and areas may be reserved for camps or private events during certain times. See a map for the best routes to get around. Check with your camp coordinator or Children's Harbor staff on specific availabilities.
Camps from our Mission Partners
Children's Harbor is fortunate to partner with various organizations to provide a camp experience for seriously ill children and their families. Please contact our partner organizations for more specific details of their camp experience as it varies with each group.
View All Our Mission Partners
"Magic Moments Family Camp is the highlight of all events for our families! Our recipients and their family members start counting down the days when they leave looking forward to the next year's camp. Thank you, Children's Harbor!"
Answers to Common Questions
What camps are being held this year?
Please contact Jackson Lilly with questions regarding camps being held this year at (334) 857-2030.